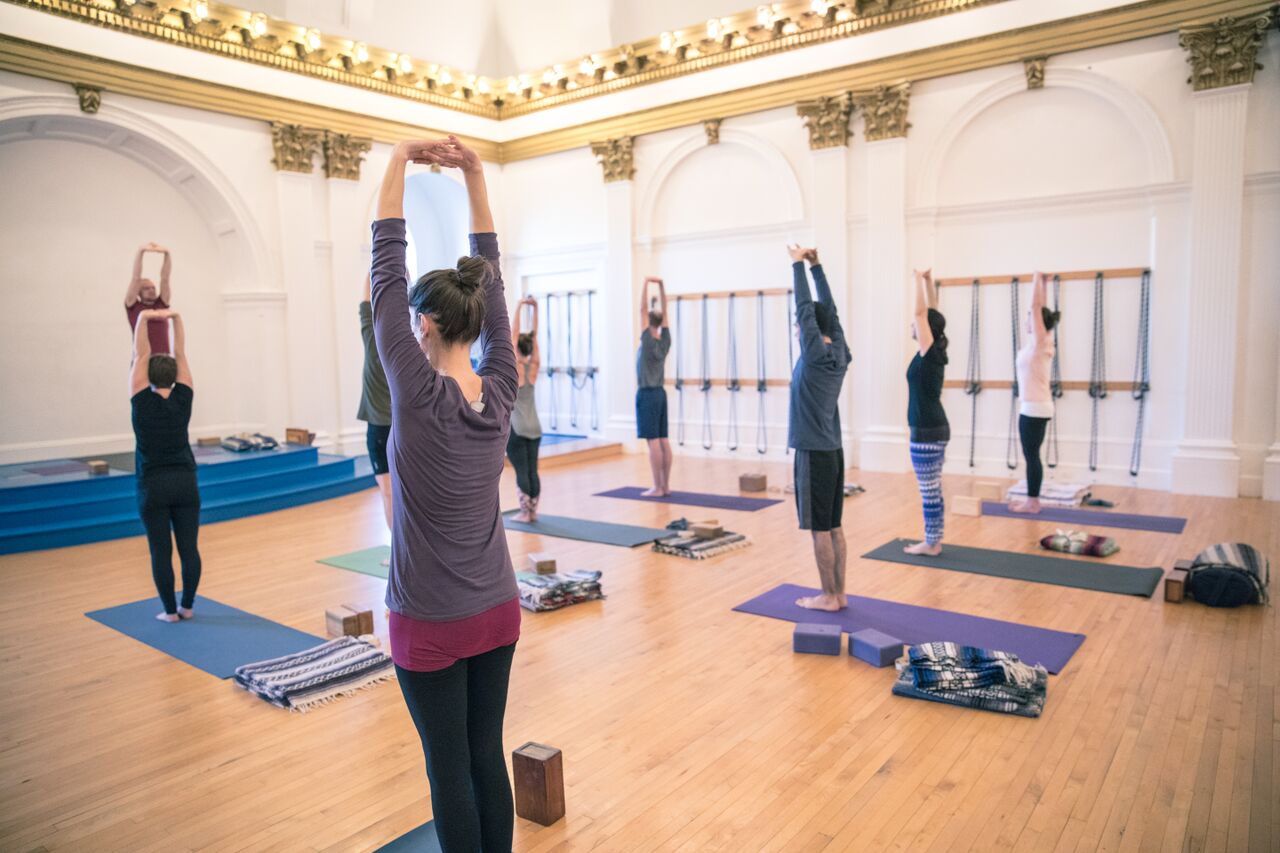 Karuna means compassion, tenderness, and devoted action to alleviate suffering.
New Sunday Yoga Ropes Class
10:00 - 11:30 AM
Darrin Vander Plas will lead a weekly ropes class that will create heat, opening, and release.
"Incredibly beautiful studio, and wonderful, masterful teachers! So grateful to be a part of this community."
—Sarah B.
Our Teacher Training Program is in compliance with the standards of the nationally recognized Yoga Alliance. Our 5 Element Shiatsu Program is an AOBTA (American Organization for Bodywork Therapies of Asia). Karuna is a NCBTMB Board Approved Continuing Education Provider for our 150 hour Five Element Shiatsu Program.
What are the benefits of Yoga?
Yoga means union of body, mind and spirit. Many people in the West know of yoga as a collection of physical postures to be performed. In fact, yoga is one of the six major classical Indian philosophies, and it is a method for reducing suffering in all aspects of one's life.
Benefits of Yoga
Yoga has many benefits. It promotes strength, flexibility, healthy breathing, relaxation, a sense of inner peace, increased mental focus, and healing from physical injuries and emotional pains. Whatever one's primary reason for studying yoga may be, the longer one continues to practice yoga, the more its positive effects deepen, strengthen and multiply, bringing one into closer harmony with one's true nature.
Karuna Center for Yoga and Healing Arts is a place where all can enter safely. We request that you make an effort to refrain from using scented products. We understand the challenges of this request; please know that we are all in the process of increasing our awareness and sensitivity.
Please refrain from using any perfumes, colognes, scented oils (even natural ones), or aftershave—when coming to be a part of the space. Less obvious sources of fragrances include cosmetics, laundry detergent, fabric softeners, drier sheets, soaps, shampoos, hand lotions, face creams, deodorants, and sunscreen. Even air freshener, incense, and scented candle aroma can be absorbed in clothing and hair. Sweaters, jackets, and fabric purses will also pick up fragrances.
Thank you for being mindful and making Karuna a welcome space for everyone.
Karuna Offers Shiatsu & Body Work